Gibby's Capital Investments, LLC is a privately held investment firm. We provide resources, connections, and opportunities to investors so they can diversify their investment portfolio with commercial real estate, specifically multi-family properties.
Our targeted and selective acquisition of middle-market assets coupled with a rigorous and thorough vetting process illuminates diamond-in-the-rough opportunities not found elsewhere.
When it comes to investing in multifamily real estate, there's no such thing as approaching us too early. Whether you're new to the concept and "just browsing" or ready to go "all in," you're in the right place.
Join the Gibby's Investor Club Today and never miss out on an opportunity!
About the Managing Partners
The Gibby's Capital Investment Team members are your partners in multi-family real estate investing. We know the ins and outs of the market and can help navigate the best properties to buy. Simply put, we know real estate so you don't have to!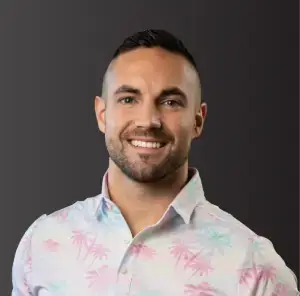 Eric Chadderdon
Co-founder & Managing Partner
Gibby's Capital Investments
Eric Chadderdon is one of the Founders and Managing Partners with Gibby's Capital Investments, a real estate investment firm headquartered in Houston, Texas.
Having grown up in and around real estate in Oregon, primarily in single-family, he later saw the transition to multi-family investments being the way of the future for him and his family.
Eric has a Bachelor of Science in Health Science Studies and also General Business from Boise State University (Go Broncos!).
He spent over a decade in direct sales and management before making the transition full time to multi-family real estate. He's made some of the strongest partnerships with other fast-moving, calculated, and successful real estate investment entrepreneurs.
As the head of Investor Relations Eric provides investors strategic opportunities to diversify their portfolios with multifamily properties. He provides insights on market activity, cost segregation, bonus depreciation, property performance, and manages quarterly earnings as well as annual K1 reports.
He frequently shares his experience and knowledge with other Multifamily operators and students looking to enter the multifamily investment space by participating with the Multifamily Mindset's educational program and 3-day training workshops. He has been a guest on several podcasts, has articles written about him in both Yahoo Finance and the New York Weekly, and has been invited to speak at multifamily conferences across the nation.
One of his biggest passions is helping people get their money working hard for them rather than them working hard for their money.
Connect with Eric: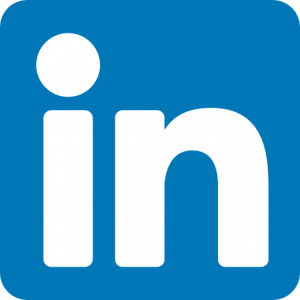 Brett Davenport
Co-Founder & Managing Partner
Gibby's Capital Investments
Brett Davenport is one of the Founders and Managing Partners with Gibby's Capital Investments, a real estate investment firm headquartered in Houston, Texas.
Locating, analyzing, negotiating, and processing the purchase of commercial real estate properties is where you will find Brett. As Acquisitions Specialist Brett pursues existing properties for our investors that meet our specific criteria for returns, cashflow, and equity gains. Building relationships with brokers, lenders, attorneys, and partners to attain quality and consistency throughout our deals is key to his success. When our properties have gone full cycle, he then leads the disposition of each asset.
He is a leader within our network and is frequently asked to train others in the art of acquisitions and underwriting. Having appeared on multiple podcasts and speaking engagements Brett is quickly gaining traction within this space. Brett also having served active duty for ten years, now serves our nation in the Naval Reserves.
Connect with Brett Davenport: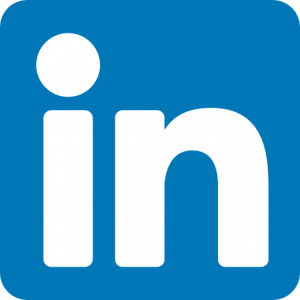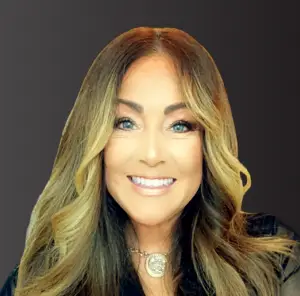 Meaghan Davenport
Co-Founder & Managing Partner
Gibby's Capital Investments
Defining and implementing of portfolio investment strategies is a portion of Meaghan's role as head of our Asset Management division. Her specialty is reducing risk while driving property performance and ultimately increasing the net operating income of each asset. This results in increased profitability for our investors and partners, while creating a beautiful safe environment for their tenant base. On her first property, she was able to meet their five-year projections within the first 6 months on multiple floor plans. She oversees third-party management companies and works closely with Acquisitions and Investor Relations team leads.
She often shares her industry knowledge with newcomers to the multifamily space and has been a guest on multiple podcasts. Meaghan can also be found leading worship at her local church on the weekends and ensuring the company's involvement with several non-profits both locally and nationwide.
Connect with Meaghan Davenport :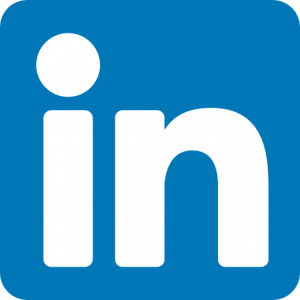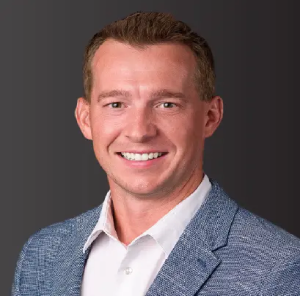 Caleb Christian, CFP®, ChFC®
Investor Relations Associate
Caleb works with Eric Chadderdon on his investor relations team and brings a massive amount of experience and value! He loves seeing how Real Estate deals improve his client's Diversification, Returns, and Tax situation (see below). Caleb met Eric Chadderdon at a Multifamily Mindset workshop event. The two developed a fantastic working relationship and began comingling efforts to optimize deals the Gibby's team chooses to manage and provide for qualified investors.
Caleb's professional background is being a CERTIFIED FINANCIAL PLANNER™ and the Senior Wealth Advisor for Granite Harbor Advisors (GHA). Prior to merging his financial practice with GHA (an independent RIA firm), he had 7 years of prior financial industry experience at the corporate level with a Fortune 100 firm. His team was in the top 10% of his peer group, providing clients with various forms of financial planning, wealth management, and risk management services. He enjoys working with entrepreneurs, business owners & executives, and real estate professionals.
Caleb is a native Texan through and through. He invests time with his wife of 10 years Aubree, and their 3 children, living an adventurous, community-driven lifestyle. They worship and serve at Restoration church, enjoy doing anything in the Texas hill country or gulf coast, exercising (he competed in the CrossFit games twice), hunting, and being members of the Woodforest Golf Club.
Connect with Caleb Christian :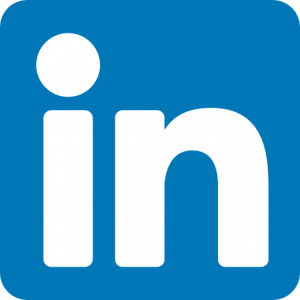 Jim Chadderdon
Business Operational Manager 
Jim is the newest member of the Gibby's Capital Team. He started by taking a solid position in a couple of Gibby's Capital's earliest properties as a passive investor. Jim is no stranger to MF Investing. In fact, roughly 35 years ago he made his first real estate purchase. That was the start of a portfolio of single-family houses. As the single family portfolio grew, self-management became difficult, leading to a pivot into Multi-Family properties. That was 20 years ago.  
Along the way Jim and wife Jane raised a family (including Eric Chadderdon, also on the Gibby's Capital team). He lived a corporate life that just wrapped up in Q2 of 2022, which included relocating seven times. He earned three degrees, including an MBA from a top Business School in Chicago.
In 2020 and 2021 Jim saw the opportunity to pivot again and sold all properties in Oregon only to redeploy funds into passive MF investments in Texas with the Gibby's Capital team.
Gibby's Capital decided to bring Jim on board due to his extensive business background and his over 30 years of real estate experience. He focuses on business operations and works with Meaghan Davenport on her Asset Management team. He is an absolute wealth of knowledge and adds A TON of value to the Gibby's Capital Investments team.
Connect with Jim Chadderdon :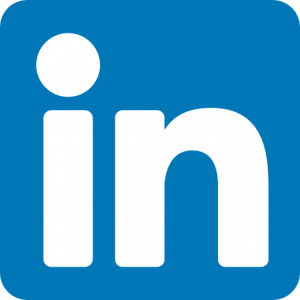 With the Gibby's Team by your side, you can confidently embark upon a journey toward a more freedom-filled, legacy-worthy life for yourself and your family today.
When you join the Gibby's Investor Club, we'll get to know you and your investing goals so we can share investment opportunities that align with the lifestyle you're intentionally creating – the only way to truly take your financial future into your own hands!
Gibby's Capital Investment is proud to support outstanding charitable organizations, including Wounded Warrior Project, CASA of Montgomery County, Tunnels to Towers, St. Jude, and Inspire Women.